Robert Tepper - Interview
R'n'R : As a kid did you live in a musical atmosphere in your family ?
RT : As a kid our house was very cool for music. My sister and i would sing folk songs and entertain my mom and dad at the dinner table. We would always leave the windows open so the neighbors would enjoy the performance as well. My house was where the band rehearsals would be and my old grandfather he did not care for it much would always scream at us. But the guitars where so loud we would ignore him. If the band i were playing in a bar or a local place my family would come down and spend money to support us. It was mostly good vibe when it came to singing.
R'n'R : Do you remember the first song you wrote ?
RT : The first songs i wrote where with a band i was in in high school. We where a Beatles cover band. The bass player played a Hoffner bass guitar just like Paul's. Like most bands at the time we needed original songs so we started writing. I remember it was kind of slow song and had a trumpet part. It was called Black Is White. I used to laugh because when my mom was alive she had an old vinyl pressing of it and i would play it sometimes.
R'n'R : You wrote with Benny Mardones the hit song Into The Night. How did you meet him and do you still work with him ?
RT : Benny and i are still very close friends to this day. He suffers from Parkinson's which is just a dreadful thing for him. He's so brave how he has managed to cope with this. He's been sick for a while but before it was too bad we were getting together and writing. I released a version and so did Benny of a song called Looking For The Love. You can find it on itunes. I personally love the song a lot and miss writing with him now. I met Benny in NYC at a voice teacher's studio. One day he comes storming in with Neil Bogart, president of Casablanca Records and he introduced himself and for whatever reason he agreed to get together and do some writing with me. Now at that time i didn't have much going but the universe must have been listening. Cause it was in these sessions we wrote Into The Night.
Into The Night video by Benny Mardones
R'n'R : How did Sylvester Stallone choose No Easy Way Out to be included in Rocky IV in 1985 ? And Angel of The City in 1986 in his Cobra film ?
RT : There was only one way those songs made it to those two movies. Sly and Scotti Bros had some kind of relationship. I was not present for any of these meetings. The way the story goes was Sly was looking for music for his new Rocky IV movie and Scotti Bros sat him down and played him some of my new record. He flipped and wanted it. He later came down the studio and we hung out. After No Easy kicked so much ass for him. He was a fan. He would point at me and say your next your going to be big. After the Rocky success he wanted to do the same thing with Cobra but what people don't remember is that movie is kind of more of a cult hit. It didn't do that well when it came out.
No Easy Way Out official video by Robert Tepper
R'n'R : In what way these two songs changed your life ?
RT : Well it changed my life in the way that having a hit song in the States is always just huge. I was all over the place. Grammy's Party's, magazines. I was just a runt from New Jersey this was huge. But it didn't last that long. I always thought that the Scotti Bros kind of dropped the ball on my career. They never did another single really after don't walk. And i was not allowed to release my record until the soundtrack was totally done. Great for me i was part of a franchise but no one really got to hear the first record until it was too late. A lot of the heat had passed and the record company was on to something else.
R'n'R : More than 30 years after people still love these songs. In your opinion why ?
RT : I think the elements of why this song is so popular still today is the lyric is not a passive lyric. It kind of says that if you want something bad enough you're gonna have to go out and get it. It's all wrapped up in a real story which was about the end of my first marriage. But with the strength of the movie it somehow made strong universal sense to everyone. The universal question. The thing the world shouts in your ear everyday. You can't do it. Just give up. But the movie said hold on a minute let's just put up some resistance here and see what happens. He slays the dragon and we go out victorious. Not bad.
R'n'R : What changed in the music business between the 80's and today ? And what internet changed in the music ?
RT : Whats' changed ? Everything. The 80's people were making very cinematic types of rocking records. And like all things and all generations there's a new sherif in town the and seatle music scene comes in and the next generation of writers is on the move. And we got that for awhile. Then the internet comes on the scene and all of a sudden music is so accessible. Only one problem it's free and no one knows how to stop the flood gates. So now it takes a strong social media presence to get your music out there. The times are definitely way different.
R'n'R : How Pat Benatar chose to include Le Bel Age in her album Seven The Hard Way in 1985 ?
RT : Pat came to know about Le Bel Age because i was going to put it on my record but we ran out of time. Joe Chicarelli (producer for Robert, U2, Elton John, Frank Zappa...) was going to do the first Tori Amos record. So i had one song left over and i wrote it with Guy Marshall who was the guitar player in the band and is still one of my closest friends. We played it for Myron Grombacker and Joe. And they loved it for Seven The Hard Way. I was over the moon that they recorded the song.
Le Bel Age video by Pat Benatar
R'n'R : You were born in Bayonne, New Jersey. Do you know that we have a Bayonne in southern France ? Did you visit this town ?
RT : I have known about the Bayonne in France. But i'm sorry to say i have never been there. I'm sure it's nicer than where i grew up.
R'n'R : How did you get involved in Iron Butterfly in the 90's ?
RT : If you remember this was late nineties and a lot of old bands were coming back, many with brand new singers. So i don't exactly know how they found me. But their manager called and flew me out to Los Angeles. We ran through some music and they needed not only someone who could sing but also could write. So i guess i was a good choice. Anyway it turned into a strange kind of project. People were a little self destructive and i was working hard on the record. Eventually it turned into a Robert Tepper record and we got that released on MTM exculsively for Europe. It had some cool songs on it. But where it started and where it wound up was totally different.
R'n'R : In 2012 you released New Life Story. Today, what do you think of this album ? What are the differences between New Life Story and Better Than The Rest ?
RT : New Life Story is a very different but wonderful record. I think i needed to release this collection of songs because i write a lot and these more acoustic driven songs are an important part of who i am as an artist. Not to sound pretencious but i love doing acoustic shows also. And it's not like the old days where you have to run everything thru a record company. That was a totally self released record which got me to Spain, which got me to Indigo Balboa, which got me to Pablo Padilla. There's the somewhat straight line to Better Than The Rest.
R'n'R : In 2019, you released a wonderful solo album called Better Than The Rest. In what state of mind did you record it ? You worked with the spanish guitar player Pablo Padilla. How did you compose the songs of this album ?
RT : Better Than The Rest was composed thru a series of sessions with zero expectations. Pablo and i got together sometimes once a week sometimes twice but the magic started to happen early on. At least it was magic to us. The songs were flowing sometimes music and lyric all in the same session. The whole thing that kept us very inspired was the idea of what if artists never stopped making AOR records what would a true AOR record sound like in 2019. We were inspired by our favorite artists from that time and we were inspired by the sounds and bigness of those records. So Better Than The Rest was not an impulsive accident. Pablo and i put a lot of thought into it. I mixed the record and we payed more homage to the reverbs and delays and drum sounds of that time. How the vocals would sit in these kinds of records. The guitars and keys were all very cinamatic. I very much would like to get some of the great producers of that time and talk about how those records where made. Making records is the best. I am amazed at this late time of my life that i have already gotten this unbelievable response to this record. Pablo and i keep saying people are getting it. It's all a bonus at this point. I'm just so proud to have this record out there.
Time Just This Time video from Better Than The Rest
R'n'R : Will you play in Europe to promote Better Than The Rest ?
RT : I would love to do some touring behind this record. I'm truly hoping that one of the benefits of doing this album is a nice grouping of shows. That would be great.
You Know Just HowYou Feel video from Better Than The Rest
R'n'R : In your Twitter page you said you are a « tennis maniac ». You watch tennis on tv or/and you play ? Who are your favorite players ?
RT : I play tennis almost everyday. We have our crew and we fight and beat each other up all the time. It's pretty competitive and we love it. Favorite players are Nadal, Federer and Djokovic, we are so lucky to live in a time of such greatness in this sport. Lot of new young players coming up.Thiem and Shapovalov. All giving it their best.
R'n'R : Any musical plans for the months to come ?
RT : The fact that i can still do what i love is true accomplishment in these hard times.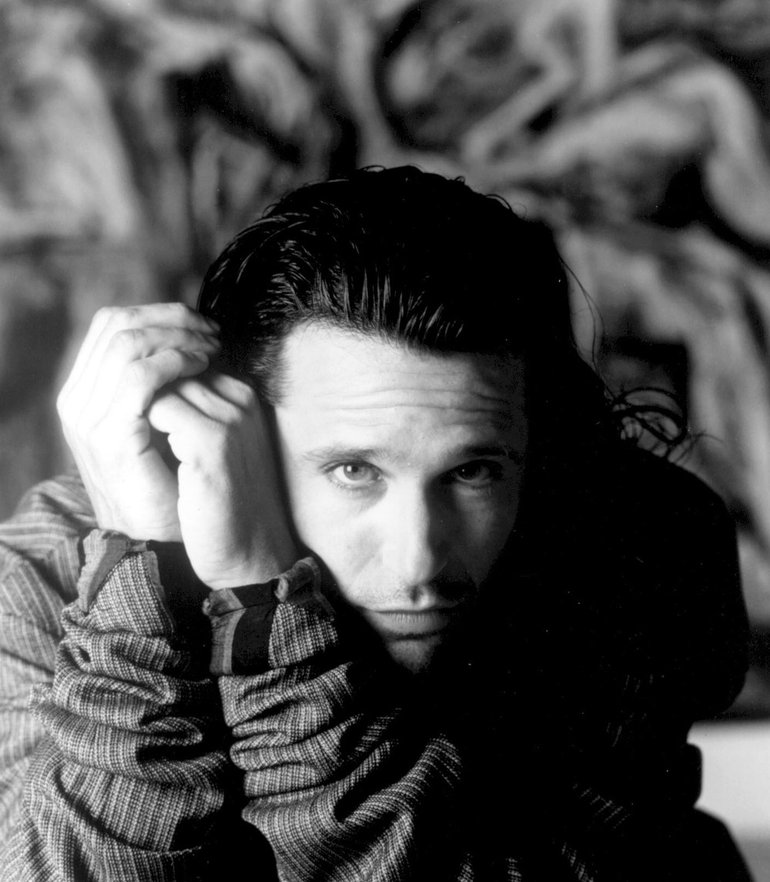 Published on october 27, 2019