Whitesnake - Unzipped
Whitesnake is 40 years old this year. Whistesnake is first and foremost David Coverdale who has always surrounded himself with exceptional musicians. I will not quote them all here because I would need at least all night. Some, like me, prefer the blues period of Whitesnake with the brilliant pair of guitarists Bernie Marsden and Micky Moody. Then from 1984 and the album Slide It In, David Coverdale "americanizes" the sound and compositions of his band and obviously Whitesnake explodes in the United States, especially in the days of Adrian Vandenberg, John Sykes, Mel Galley and Steve Vai.

Unzipped exists in one CD, two CDs, two LPs and in box 5 CD-DVD. What interests us here is the double CD containing in CD1 The Love Songs (everything is said) and in the second the famous Starkers In Tokyo with Adrian Vandenberg on guitar and Starkers In New York with Doug Aldrich on guitar.
Click here to watch the video of Easier Said Than Done

On the first CD, we find some gems like Love Is Blind and Wherever You May Go both from David Coverdale's solo album Into The Light released in 2000. We also enjoy the beautiful One of These Days, Easier Said Than Done, Fare Thee Well, and Forevermore from Forevermore (2011). All The Time In The World is a totally new gem with Doug Bossi and Earl Slick on guitars. Title not included in the solo album of 2000. And Summer Rain and Till The End Of Time come straight from the album Good To Be Bad (2008). Beautiful acoustic ballads, it's good for the ears. Beautiful arpeggios, a nice voice (my favorite singer), a first CD that can turn in a loop on your CD player.
Click here to watch the video of Love Is Blind

I have long wanted to get the famous Starkers In Tokyo (1997) with only David Coverdale and Adrian Vandenberg (what a guitarist!). Twelve handpicked titles including the sublime Sailing Ships and the admirable Too Many Tears (I prefer the version of Into The Light, the solo album of David in 2000). The Deeper The Love, the beautiful Love Ain't No Stranger (which I love a lot) but also Give Me All Your Love, Is This Love, Here I Go Again and also Soldier of Fortune from Stormbringer (1974) of Deep Purple, complete this Tokyo episode. Starkers In Tokyo is a total success.
Click here to watch the video of Sailing Ships from Starkers In Tokyo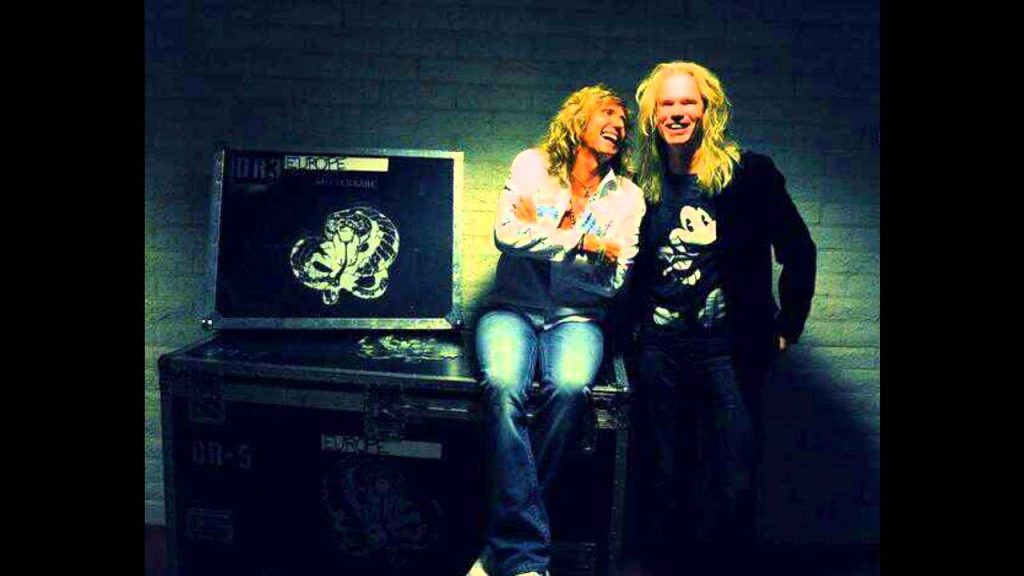 Change of venue, year and guitar player since we find ourselves in 2008 in New York and Doug Aldrich replaces Adrian Vandenberg. Always acoustic but more rock titles like Give Me All Your Love, Can You Hear The Wind Blow, Lay Down Your Love, Fool For Your Loving, interspersed with sweets like All I Want All I Need, The Deeper The Love and the wonderful Ain 't No Love In The Heart Of The City and Here I Go Again.
Click here to watch the video of Here I Go Again from Starkers in New York

This Starkers In New York is far from unpleasant but I'm not a fan of the game of Doug Aldrich that I find in acoustic a little too "lumberjack". I definitely prefer the tricky play of Adrian Vandenberg.

Well, do not sulk our pleasure, this Unzipped (double CD) has something for lovers of ballads well done, fans of Whitesnake, the warm voice of David Coverdale and acoustic firebrands. The box 5 CD / DVD is sumptuous too. You can enjoy for the holiday season. And the packaging is wonderful.
Published on december 21, 2018