VOLA - applause of a distant crowd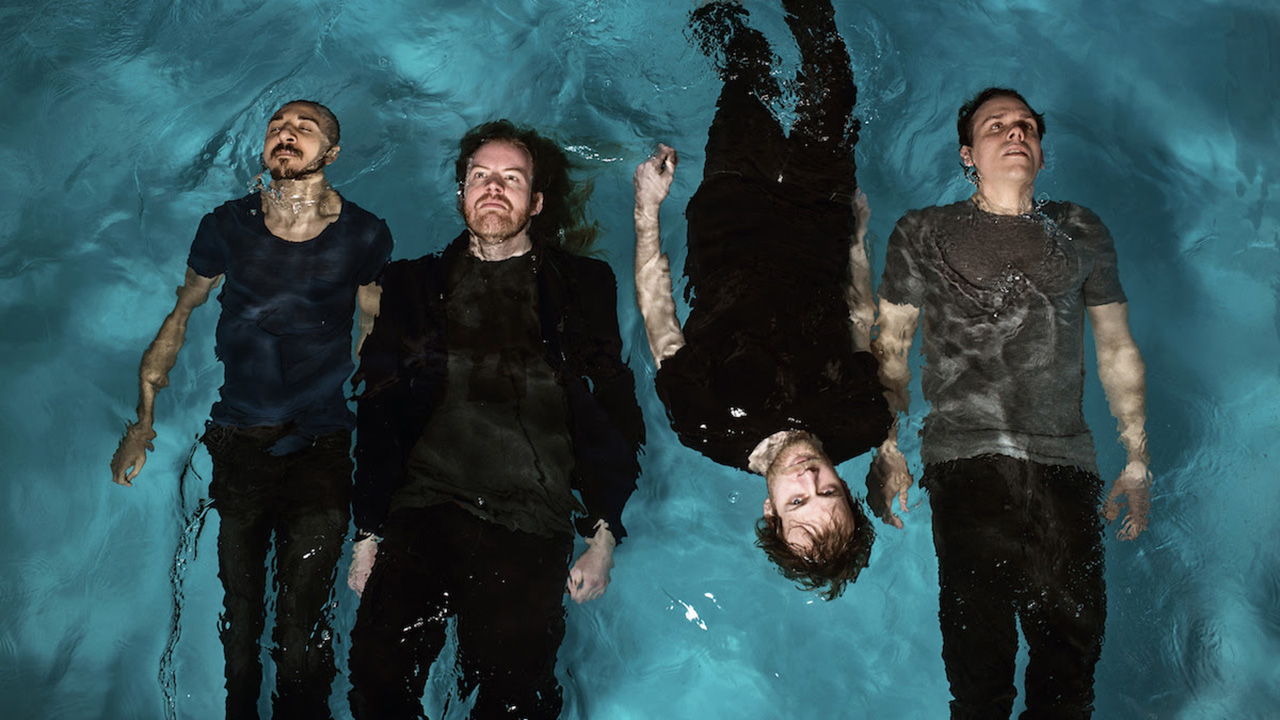 VOLA is a Swedish-Danish band formed in Copenhagen in 2006. It is a progressive rock band tinged with electronics, industrial rock and metal. There is more contrast between the different titles than on their previous album (Inmazes). The quartet goes from soft to metal, or conversely, in a few sounds. It's called evolving. Quite simply. The band is composed of Asger Mygind (guitar & vocals), Nicolai Mogensen (bass), Martin Werner (keyboards) and Adam Janzi (drums).
Their latest album, Applause of A Distant Crowd, to release on October 12th on Mascot Records is made of ten tracks very different from each other since they are aggressive guitars and synths that welcome us with the beautiful We Are Thin Air. It's progressive, of course, I'd say it's closer to Anathema for the air side and the great voice of Asger Mygind. Ghosts offers an intro made of 80's keyboard sounds, impeccable rhythm and sober guitars, with a discreet presence. By cons Smartfriend is heavy, disturbing, dark and violent. Totally different from the first two titles, if not a more melodic chorus.
On the contrary Ruby Pool is clearly more atmospheric, ethereal. The bass dominates the debates and the voice of Mygind transports us elsewhere. The keyboards, the piano are light and are welcome after the heavy Smartfriend. Alien Shivers starts with big guitars before the synths and programming take over. In this beginning of the album you can feel the admiration that VOLA brings to artists like Devin Townsend and Steven Wilson. The chorus is most enjoyable. Vertigo is absolutely splendid. The synths and programming are breathtakingly beautiful. The atmosphere is melancholy, the guitars are clear and the choruses are more than extremely well worked. Another influence of Anathema that I appreciate the highest point.
Total style change with Still and its saturated and heavy guitars, again. In total opposition with the voice and keyboards. The rhythm is virulent and heavy, but as the song progresses it gradually wins over the guitars and the heavy atmosphere. Superb riff that proposed on Applause Of A Distant Crowd that soon gives way to a discreet piano but well present. A beautiful moment to listen to the end because this title has more than one in it. Note once again all the beauty and complexity of the choirs.
Whaler is metal. Huge guitars put forward. The keyboards, here, are discreet and sober but still have a capital importance in the musical construction. Especially for the melodic side. We close the album with Green Screen Mother. A piece on the piano, absolutely divine. Dark, marked by a great sadness that does not hide, on the contrary lets go. The synths are supreme, heavenly and the beautiful choruses. A short but perfect piece.
A beautiful album of a band that masters its compositions and its art. Beautiful melodies, sometimes big guitars, a pleasant voice to listen to and keyboards just and of good taste. It will be October 12th to get Applause of A Distant Crowd.
Published on september 6, 2018
LAST COMMENTS
2019/02/18 01:19:51
Crafton on The Bookends
Wonderful article and so well written, we thank you dearly!