Ramos - My Many Sides
My Many Sides is the debut album from Josh Ramos, the former six-string player at Hardline. He has since been replaced within the band by the Italian Mario Percudani. Josh Ramos is a remarkable guitarist, specialized in a rather melodic rock. If the album is called My Many Sides, it's not for nothing. Ramos reveals several of his sides to us by associating with several singers with their voices and their backgrounds very different from each other.

His backing band is also solid, with Tony Morra, a session musician based in Nashville, on drums, and Fabrizio Grossi (also producer of the album), bassist of the very good american blues band Supersonic Blues Machine. On the keyboards we have Michael T Ross, Alex Alessandroni Jr and Eric Ragno. It's Joe Retta, the vocalist of Heaven & Earth, who officiates on the first track Today is The Day. A nervous track, on which the hoarse and warm voice of Joe works wonders. A good riff, a solid rhythm section and very rock guitar parts. The bridge, more melodic, is superb.

Change of singer for Unbroken, it's our French friend Terry Ilous's turn to enchant us with his melodic but still powerful voice. The singer of XYZ is in great vocal shape. The guitars, alternately aggressive and mid tempo, go well with the choirs and the voice of our french singer. New title and new singer. Now it's Danny Vaughn (Tyketto) to prove to us, if necessary, the full extent of his vocal palette on Blameless Blue. A title which would make a beautiful definition of what melodic rock or AOR is. An enchanting voice, an excellent chorus, for one of the best tracks of My Many Sides. And a very good solo.
Vidéo of Blameless Blue (featuring Danny Vaughn on vocals)
Tony Harnell (ex-TNT) is in command of Immortal. After an acoustic intro, the tone hardens somewhat and returns to a ballad rhythm. A track that lays the foundations of melodic rock. Tony Harnell is at the height of the event. The choice of singers for each song is very judicious. Then, here again the singer of Heaven & Earth, Joe Retta on the dynamic Same Ol 'Fears. Groovy, hard rock but still melodic. The order line of the album and the record company, Frontiers Music.

We calm down a bit on I've Been Waiting. Here, we can hear the legendary Harry Hess, the singer of the no less legendary band Harem Scarem. A mid tempo track. A pleasure for our ears. Then we raise the sound of the guitars. John Bisaha, singer of The Babys, is at the microphone for a powerful Moving On which offers another facet of melodic rock. Rock, very electric and saturated guitars. The heaviest track on the album.

Mister Big fans, here is Mr. Eric Martin. Forefather, with superb backing vocals, is a mid tempo, but also a ballad with some gospel touches (the backing vocals) and blues. A moving title on which the voice of Eric Martin works wonders. Magnificent. Then, once again, here is a new track, Too Good To Be True, on which the hoarse voice of Joe Retta fits perfectly to the hard rock proposed by Josh Ramos.

No singer this time for Ceremony. An instrumental which obviously highlights the guitar of Josh Ramos. This demonstrates, if necessary, a beautiful guitar technique. Ceremony is an instrumental, a bit like the masters of the genre, Vinnie Moore or Tony MacAlpine. A loose guitar game that enchants us.
Video of I'm Only Human (featuring Tony Mills on vocals)
All Over Now is a classic rock on which we find again the voice of ... Joe Retta. It is not an exceptional title despite an excellent very melodic chorus. I prefer the last track of the album, I'm Only Human, on which we find the late Tony Mills, the ex-singer of Shy and TNT. A very beautiful voice too, made of power, on the verge of rupture. Magnificent guitar parts and a sober rhythm. Tony Mills makes this title a total success. He sadly passed away on September 18, 2019 from cancer. I'm Only Human is the last track he recorded and his last words as a singer were "I'm Only Human". As if to apologize for leaving us too soon.
Video of All Over Now (featuring Joe Retta on vocals)
So thank you to Frontiers Music for continuing to bring a very high level melodic rock to life. My Many Sides was released on August 7, 2020. So my almost usual advice now to melodic rock lovers is to get this album, which is the musical legacy of Josh Ramos, a legacy acquired within Hardline, The Storm and Two Fires.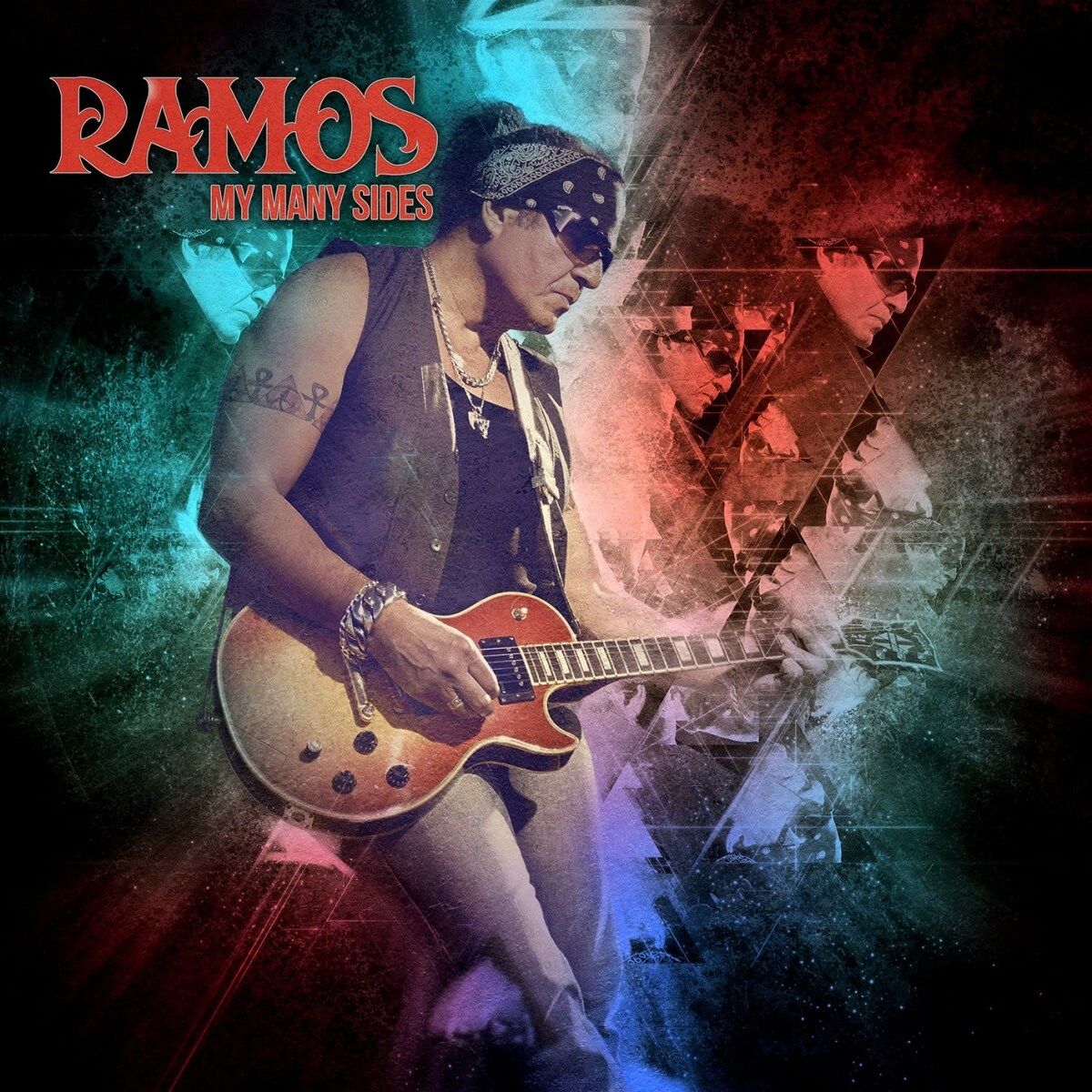 Published on august 8, 2020