Marissa Nadler - Little Hells (2009)
Marissa Nadler is among those that we blindly follow to the ocean depths or the lowest depths of Hell, if necessary. Even in heaven. By her voice full of reverb and echo and the sound of her guitar. Some describes her as an American Gothic singer. But i don't like labels. Music is a big family.
The American singer released Little Hells in 2009 and it was at the time her fourth record. And with this album she starts to get remarked and become the equal of Emily Jane White, Mariee Sioux. You feel attracted to her music and her universe and to explain why seems completely unlikely. It is without doubt chemical.
It is with the magical sound of a Wurlitzer that we became acquainted with the strange hovering Heart Paper Lover. It's soft, it's magic. And that voice ... The arrangements are naked, there is this heady Wurlitzer and this ghost sound that haunts you. For Rosary, the next title, this is not the same as there are guitars, bass, drums and piano. It smells country roots, Marissa is not American for nothing. Choirs are divine. We willingly allows lulled by the melody, we let train in the magical world of Marissa Nadler. Our imagination is not quite sure where she is. In limbo, perhaps.
But synths and programming of Mary Come Alive bring us back to Earth. We willingly approaches a Cure atmosphere at Marissa's way. Closer to pop than folk. Little Hells is acoustic, a bit country style too, with an organ in the style of Springsteen's I'm On Fire.
We feel good. We are both on Earth and in Heaven. And it's not that sublime Ghosts & Lovers that will make us land. Sensational arpeggios where electric and acoustic mix. It's just beautiful. An obsolete term but nothing so true. The voice is just perfect, out of this world. "I'm Marissa, follow me where everything is wonderful. Come on, i take you."
The electric guitar of Myles Baer (also bass player) sounds like a fairy tale. Voice, acoustic guitar of Marissa Nadler for an astonishing Brittle, Crushed & Torn. Folk and country again. No other instruments. Just the voice of the American brunette who still carries us. Again. Again...
The atmosphere is the same with The Whole Is Wide, Dave Scher's piano replacing acoustic guitar. The world of Marissa Nadler is made of calm, pleasure, beauty, flowers in the fields but I admit, dark and heavy atmosphere. Between heaven and earth. Limbo I said to you. Limbo...
The lyrics are not forgotten, they are stories that perfectly accompany the melodies. Unless it is otherwise. Entire band with River of Dirt, perfect arrangements where the production of Chris Coady wonders. The lap steel guitar literally flies, goes from one ear to the other and never loose us. A big moment.
Many reverb and echoes, Marissa's trademark, for Loner where the acoustic guitar and organ are queen and king. Strange atmosphere but we love, we still follow Marissa Nadler on these roads. We are going forward.
Maybe we're moving forward but like any trip, so beautiful is that it must end. It ends with Mistress On A Sunny Day. A little less sad but always dark by the use of reverb again. The electric guitar and lap steel guitar accompaniments are the privileged of Marissa Nadler's voice. The latter title is a sublime travel as to close a chapter in a story. An album that closes but that one does not forget.
While a dark universe, melancholic but we love and willingly follow in her wanderings because it's almost impossible not to dive, struck by the voice of Marissa Nadler.
The cover of the album in its brown and purple tones is sober. Marissa Nadler is in the bottom right head bowed and eyes closed, like she were gone in another world. Her universe.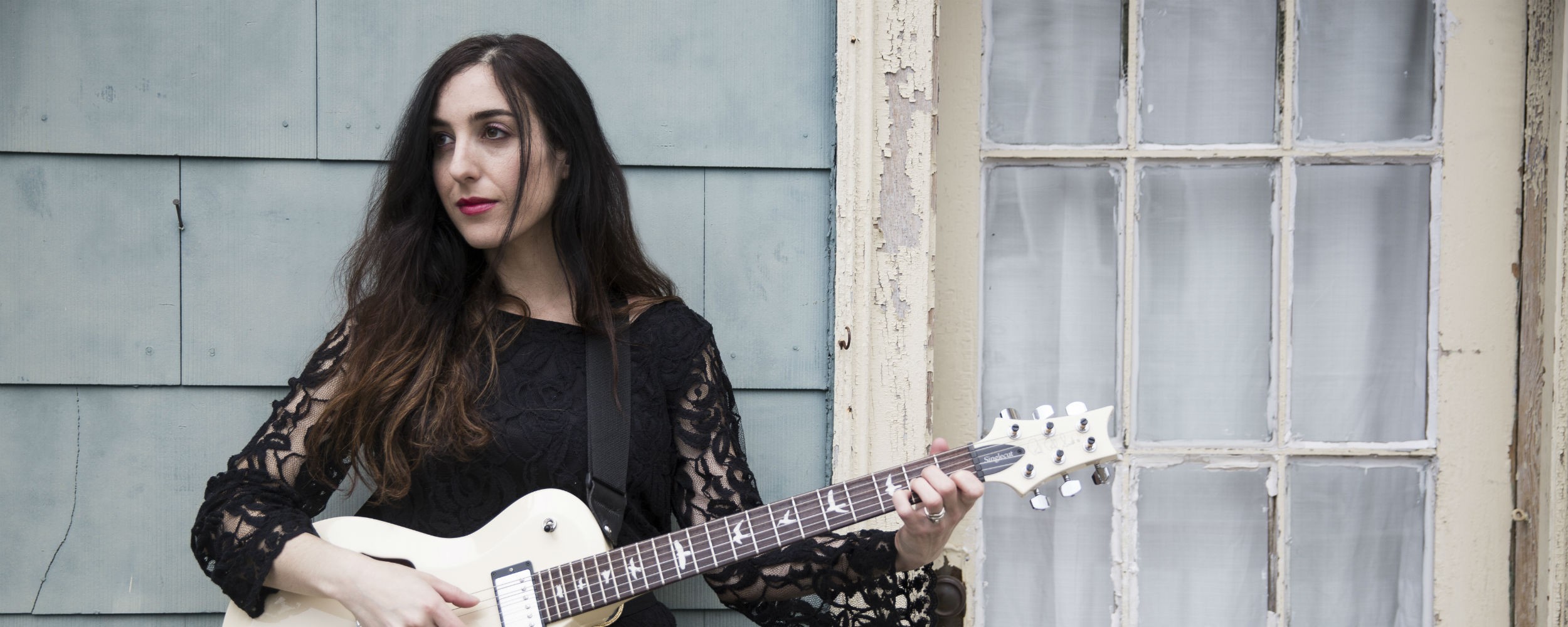 Published on june 4, 2016