Gary Hughes - Waterside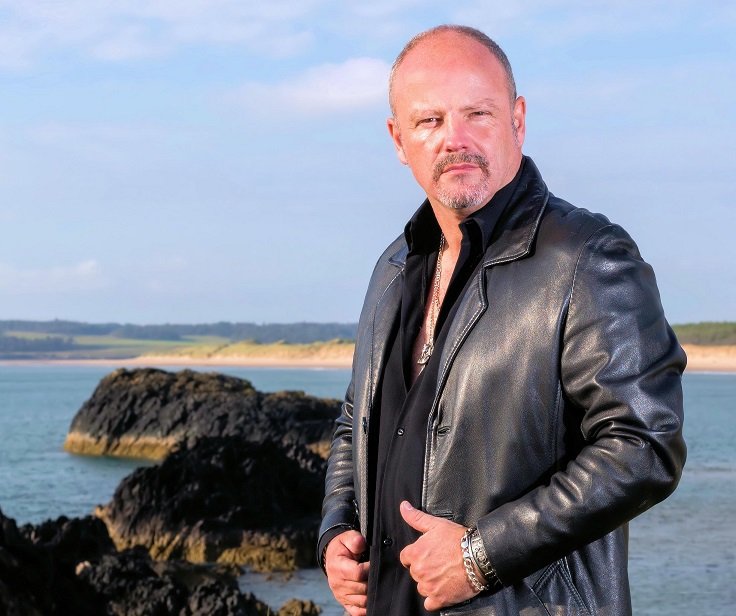 More than thirty years that Gary Hughes has blessed us with his voice, his talent and his compositions. After fourteen albums with Ten, Gary returns for an eighth solo album titled Waterside. The album will be released on march the 12th. The singer is here accompanied by Dann Rosingana on guitars and bass and Darrel Treece-Birch on keyboards and drums. Dann and Darrel are also members of Ten. Karen Fell and Scott Hughes are in the backing vocals.
Fans, and there are many, of very good melodic rock are familiar with Gary Hughes' exceptional voice, his sense of composition and his immense discography. Ten is unfortunately an underrated band and it is time to give them all the recognition they deserve.
Ten AOR tracks travel Waterside, magnificently led by the powerful voice of Gary Hughes, who is still today one of the most beautiful voices in rock. All At Once It Feels Like I Believe begins the album very gently. Keyboards, Gary's voice before the guitars and rhythm section come in. Five minutes of a beautiful ballad.
Electra-Glide is a bit more rock and Lay Down, nearly eight minutes long, is a pure melodic rock wonder. Effective from the first to the last second, this track gives pride of place to Dann Rosingana's guitars. The Runaway Damned, on the other hand, is built around Darrel Treece-Birch's keyboards. A playful title.
Screaming In The Halflight is a ballad in which Gary Hughes excels with his melodic, powerful and irresistible voice. Very pleasant ballad. Waterside takes on Celtic rock tunes like Darren Wharton and Vinny Burns know to play in Dare (Vinny Burns was guitarist of Ten). Note the excellent solo by Dann Rosingana.
Video Show is superb for its riff, its melody, the voice of Gary Hughes and its lively and always melodic rhythm. Once again a compelling refrain. Save My Soul is great too. The guitars are aggressive, just right for this kind of music and still a mind blowing Gary Hughes. Seduce Me presents itself as its predecessor and a ballad, When Love Is Done closes the eighth solo album by legendary Gary Hughes. Lots of keyboards on this track again for a beautiful melody.
A beautiful album in a genre that Gary Hughes knows well and does perfectly well for over thirty years. An exceptional voice, beautiful melodies, solid compositions Melodic rock is not dead.
Tracklist:
All At Once It Feels Like I Believe
Electra- Glide
Lay Down
The Runaway Damned
Screaming In The Half Light
Waterside
Video Show
Save My Soul
Seduce Me
When Love Is Done

Line-up:
Gary Hughes – Lead Vocals, Backing Vocals, Guitars
Dann Rosingana – Lead Guitar
David Rosingana – Bass Guitar
Darrel Treece-Birch – Keyboards and Drums
Karen Fell – Backing Vocals
Scott Hughes – Lead and Backing Vocals

https://www.facebook.com/TenOfficial
https://twitter.com/TENOfficial_UK
Published on february 24, 2021