Emily Jane White - They Moved in Shadow All Together
The music of the Californian Emily Jane White is a journey. And an invitation to the movement. To the delicacy. We can't emerge unscathed. It raises questions as the depth of her lyrics and the power of her music take us. Yes I have met people who remain ice to listening to the songs of Emily. But they are few. Or they have heard wrong or were not receptive.
One senses a rise in power in each of her albums. Ode to Sentience (2010) was already powerful, Blood / Lines (2013) was enchanting. So we waited patiently for the new album of the american singer. She borrowed the title to the first words of the novel Outer Dark of the great American writer Cormac McCarthy. "This sentence evokes the haunting and mysterious descent strange travelers from the Appalachian Mountains. These words are very unhealthy, strange and beautiful at the same time. This poem has inspired powerful images." She confesses.
The cover is just like the music of the album. Simple, beautiful, intelligent. The inner photo is equally sublime. And all in black and white.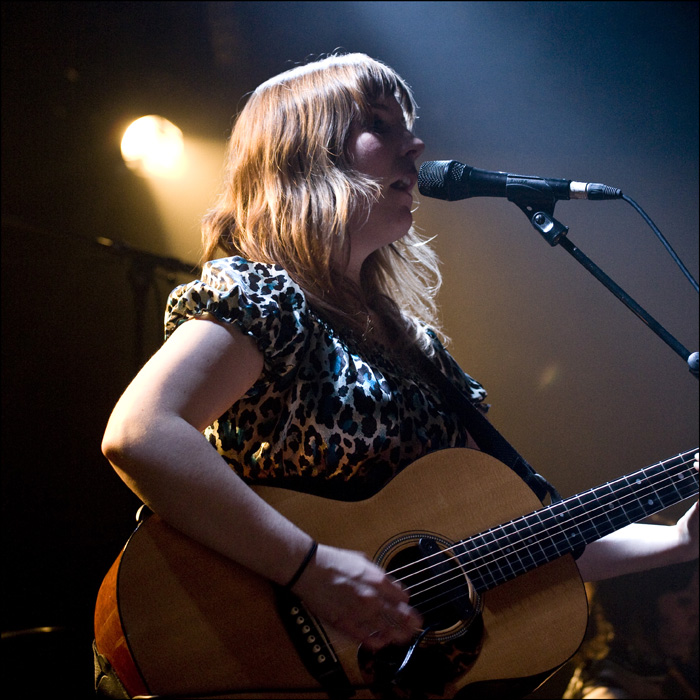 "It's a complicated state" are the first words of the already grandiose Frozen Garden. Choirs made entirely throughout the album by Emily are sumptuous, with a perfection to thrill the strongest of us. And then the cello (and the bass) of the remarkable Shawn Alpay is not far behind. Percussion and drums of the discrete but indispensable Nick Ott are fair, simple but remarkably effective. It is then an acoustic guitar made of soft arpeggios that starts with a Pallid Eyes with always sublime vocals. The three musicians are as effective as a full orchestra. Arrangements are remarkable accuracy. Emily's voice takes us, shakes us, shake up us. No rest for the mind as Hands is on the same level with the absolutely masterful piano intro. Nick Ott is master in percussions.
Emily Jane White share with us her trauma in Nightmares on Repeat and how she manages them. Between percussion and cello. Between violence and softness. She shares with us her trauma and somewhere it's about us and helps us. This record is a therapy. We change of world because in this darkness we find a beautiful light.
Rupturing is downright divine. Piano and cello blend, combine and share the limelight with the Emily Jane White choirs. Note, throughout the record, a very velvet sound and this perfect production where each instrument is very detached from each other. Moulding follows and we're still speechless hearing so much elegance and nobility. It's a dark song, but it is good to listen to.
The use of the piano is more pronounced here than in other Emily's albums like in the short The Ledge which also refuses to let us land. The Black Dove evokes hints of racism. Emily Jane White always find the words to evoke serious problems with carefully chosen words and images. She has the art of expressing feelings that belong to her. This is certainly mysterious, but we like that.
We always follow Emily with delight in her journey with Antechamber, its echoes and its air electric guitar. A short time but indispensable. Womankind speaks of fought women, humiliated that we do not talk about. Emily Jane White wanted to honor them in this vibrant song. The choirs are perfect once again. And always Alpay Shawn and Nick Ott absolutely perfect. Not a note is too. The musical aesthetics to a climax. A masterpiece. Piano, cello, still allied for our pleasure.
A big thank you to the independent record company Talitres, based in Bordeaux, for editing artists like Emily Jane White. They are doing an absolutely outstanding job. Congratulate them.
We end this gem with a fabulous Behind the Glass, which is far from being dark, it is luminous. What a fabulous trip that They Moved in Shadow All Together. I hope that Miss White will invite us for other trips like this. I don't undo my luggage, we never know.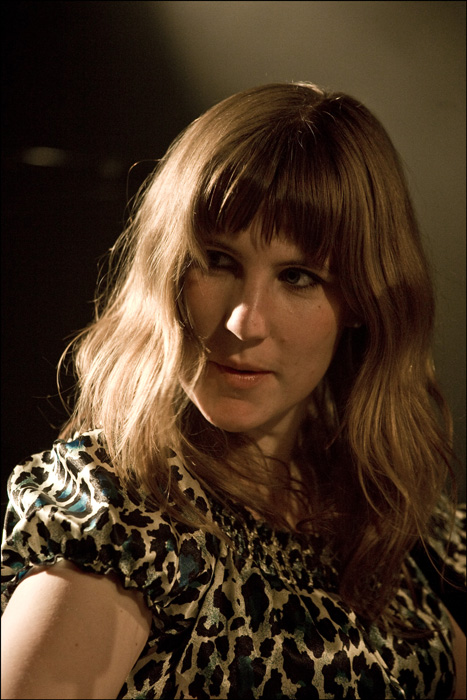 Published on may 26, 2016