Block Buster - Losing Gravity
Block Buster is a Finnish band consisting of Aarni Metsäpelto, Vocals and Guitar, Jaakko Metsäpelto, Drums and Vocals, Joonas Arppe, Bass and Vocals, Elias Salo, Lead Guitar and Vocals. Their music represents the insolence of their youth and they want to carry the torch of a new rock'n'roll. The four young people are influenced by 70's and 80's rock, AC / DC, Motörhead and among the newer bands, Airbourne, The Darkness. The Metsäpelto brothers formed the band while still in junior high. Although they were young, they acquired a solid experience playing with Bon Jovi, but also Anthrax and Ghost, among others.

On September 13, 2019, their first album, Losing Gravity, will be released. Eleven catchy tracks, with aggressive riffs like the first song Out In The City. A pleasant song, combative guitars and a catchy chorus. Gone By The Morning offers a simple, effective rhythm (obvious AC / DC influences), a challenging and catchy guitar sound. A well made title with superb arrangements.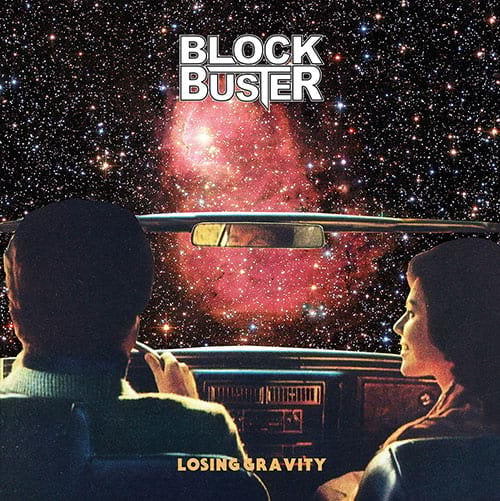 Flammable is just as energetic, fast, in a word: burning. Yes it's heavy but the melodic has not been ruled out. Back From The Shadows is from the same blood, with even a groovy side that i like a lot. The arrangements of the backing vocals are well done and the wah wah solo proves the dexterity of the guitarist Elias Salo.
I'm sure that more than one will fall for the brilliant Losing Gravity (the track), a mid tempo less hard rock than the previous tracks but just as bewitching. Quite the kind of melodic rock that I love. The solo is less aggressive, very worked. The riff of Sweet Mary Jane is an explosion of watts. A simple riff, OK, but that remains well in memory and makes us nod. The backing vocals still so well done. An obvious tribute to AC / DC.

No respite, no rest, Somebody To Shock Me sticks us to the wall, but we like it. Good hard rock, powerful and strong. It's not Walking Like A Dog that will disappoint you. The guitars are sparkling, infallible, they sweat the rock'n'roll of the 70s on a modern but not mainstream sound. The thunderous Move reminds me of Ram Jam's Black Betty written in the 70's. There's even a tribute to Queen and Another One Bites The Dust. Really enjoyable!
But Block Buster also knows how to calm the game and the pace with the very beautiful Would You Do It Again. No, it's not a ballad, far from it, but the guitars are less aggressive, even if they are sometimes fast. The bridge is magnificent. Huge guitar riff, big bass, hammering drums, we close this album with an excellent Bulletproof.

A rock album. Good rock'n'roll. It looks simple but the arrangements are well refined, neat and even sophisticated. Aarni, Jaakko, Joonas, Elia, I congratulate you and say bravo for this album that carries the torch of rock'n'roll. Losing Gravity is released on September 13th.
Published on september 11, 2019
LAST COMMENTS
2019/02/18 01:19:51
Crafton on The Bookends
Wonderful article and so well written, we thank you dearly!