Arctic Rain - The One
Arctic Rain is a Swedish band. It is the result of a collaboration between composer / keyboardist Pete Alpenborg, guitarist Magnus Berglund and singer Tobias Jonsson. Later, bassist Gert Daun and drummer Jonas Jönsson joined them. The Swedish play melodic rock, also called AOR, and admit influences from the likes of Whitesnake, Mister Big, Foreigner, Talisman, Def Leppard, TOTO, Treat, Dokken, White Lion or Journey.

The One is the first album of the band and we already feel a great professionalism behind high quality compositions and a musical know-how that no longer needs to be demonstrated. Indeed, the keyboardist, Pete Alpenborg, is a distinguished composer who has worked with rock giants such as Revolution Saints, House Of Lords, Issa, All 41, Toby Hitchcock, Sunstorm, Kee Of Hearts ... and many others. .

Pete's compositional talent, Tobias vocal class and prodigious Magnus on guitar make this album a new benchmark in melodic rock and prove that Sweden has nothing to envy of the American rock giants of the 80's and 90's.

The first title, Love of My life, attests from the outset all the talent of the musicians and the coherence of the project. Yes, we are in the middle of the 80s, but with a 2020 sound. The big influence of this title is indeed the Whitesnake of the end of the 80s, the beginning of the 90s, especially in the riff. Magnus Berglund dazzles us with a dazzling solo. The level does not weaken at all with Lost with a unstoppable chorus. It's neat and flawless. It makes me think terribly of TREAT, another Swedish band from the 80s / 90s. You will love too Friends, a title made for american radios.
We even raise the tone and the talent of composition with Night After Night. A hymn to melodic rock. The keyboards, never too intrusive, know how to give way to guitars, a sexy bass and vocal harmonies always well placed. And once again Magnus Berglund convinces us that he is a six-string prodigy. The Night After Night riff reminds me a lot of Cutting Crew's I Just Died In Your Arms Tonight, released in 1986.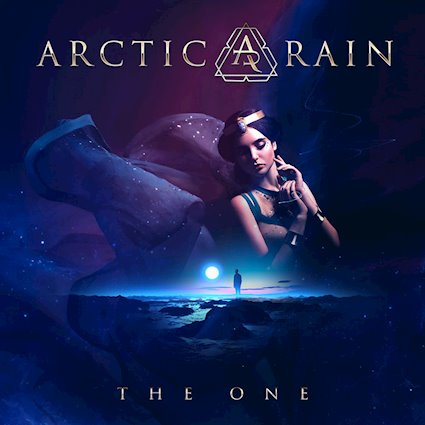 Free My Mind is a power ballad, a clever mix of TNT (another Swedish giant) and Whitesnake. Nice choirs, beautiful guitar parts and unstoppable rhythm. Give Me All Of Your Love is even better. Sharp guitars, powerful vocals and the bass / drums pair are sober but so effective!
Video of Give Me All Of Your Love
Precisely, on Lift Me Up, this rhythm is well put forward. Gert Daun's bass never overdoes it and Jonas Jönsson's drums impeccably support the guitar. The track The One is a refreshing mid tempo. Nice arpeggios that enhance the voice of Tobias Jonsson. the whole on a pleasant and airy melody. Breakout is more technical, heavier, but that doesn't prevent a melodic feeling. Again and again an infallible chorus. Just like the solo.

Madeleine offers vocal harmonies well set up and a guitar in total freedom. Melodic rock in all its splendor. Take Me To Your Heart dazzlingly closes an album to the great listening pleasure, composed and played by five Swedish musicians with dazzling know-how. If their musical references are in the 80s, musical mastery is very topical. To get urgently.
Published on august 9, 2020